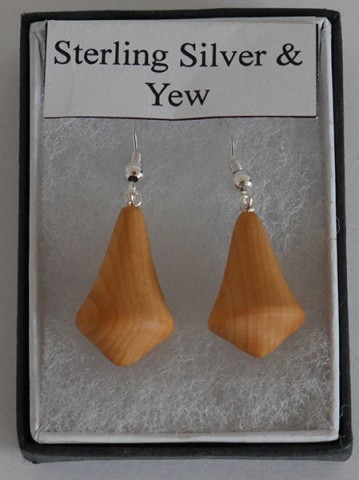 SKU: L16JE002
The earrings are made from Sterling silver and Cornish Yew.
The Cornish Yew is approximately 13mm in diameter at its widest point and the overall length of the earring is approximately 39mm.
Please note: Wooden pens and jewellery purchased through the online store can only be shipped to locations within the United Kingdom. If you live outside the United Kingdom and wish to purchase an item please get in contact.