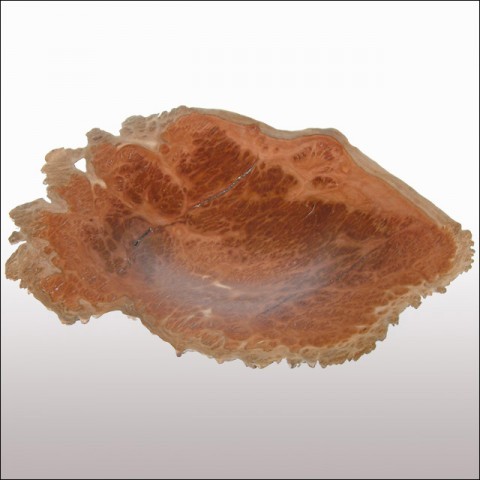 SKU: C05BB001
This piece was turned from a Coolibah Burr from Australia. I chose to leave the edge natural and to keep as many of the natural irregularities in the wood as possible, which add to the woods beauty. I turned the piece reasonably thin which resulted in holes right the way through in places.
Each piece is supplied with a leaflet giving information about the artist and detailing the care and treatment of the wood. Please click on any image to find out more information about the piece.
Please note: Burrs & Natural Edge Bowls purchased through the online store can only be shipped to locations within the United Kingdom. If you live outside the United Kingdom and wish to purchase an item please get in contact.