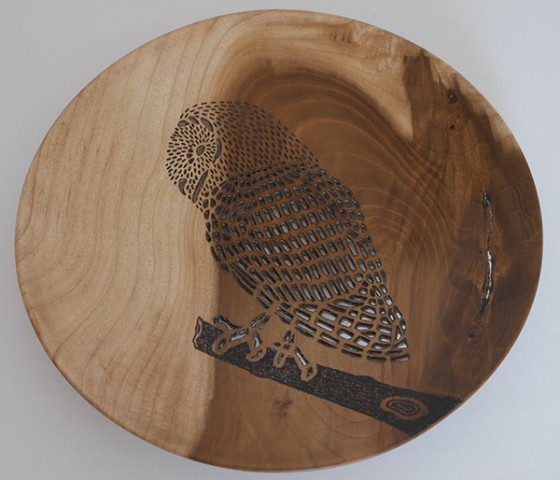 SKU: L16LP005
The Tulip Tree I turned this plate from had a bark incursion which resulted in a natural long hole through the finished plate. I thought the bark incursion combined with darker coloured grain (heartwood) gave the impression of a tree stump and decided to try and enhance this by carving an owl with the intention of making it look like it was perched on a branch in front of the tree stump.
The plate is approximately 223mm (8.75") in diameter.

Each piece is supplied with a leaflet giving information about the artist and detailing the care and treatment of the wood. Please click on any image to find out more information about the piece.
Please note: Artistic Plates purchased through the online store can only be shipped to locations within the United Kingdom. If you live outside the United Kingdom and wish to purchase an item please get in contact.