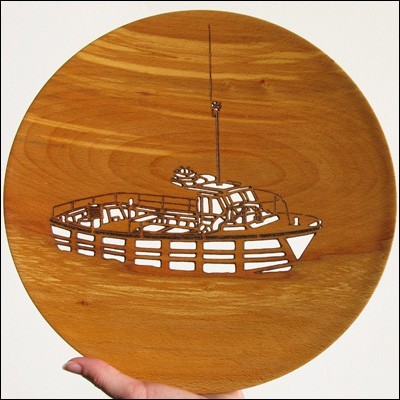 SKU: K11PP001
I got the idea for this picture platter after visiting Boscastle and seeing all the fishing boats in the harbour. The grain and colour of the spalted Beech I used gave me the impression of sea with light clouds and I felt the design married perfectly with the wood.
The overall width of the platter is approximately 300mm (12").
Each piece is supplied with a leaflet giving information about the artist and detailing the care and treatment of the wood. Please click on any image to find out more information about the piece.
Please note: Artistic Plates purchased through the online store can only be shipped to locations within the United Kingdom. If you live outside the United Kingdom and wish to purchase an item please get in contact.