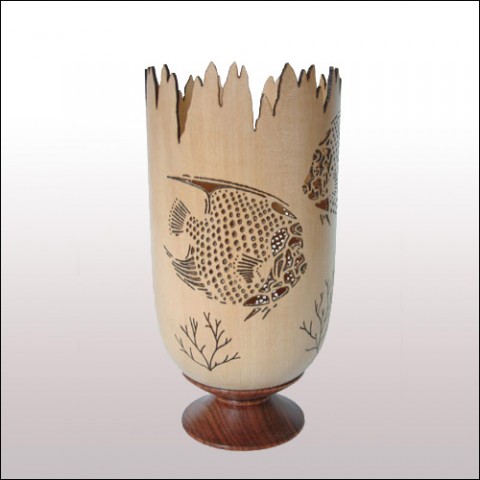 The seas round Cornwall's coast, filled with a diverse array of beautiful sea life, inspired the design for this piece. I carved designs, connected to the oceans, round the vase, in particular and most prominently shown the picture of two fish and at the back lacework designs of seaweed.
I also carved a jagged pattern round the rim and then burnt the edges with the pyrography kit to give a symbolic representation of coral as a backdrop for the fish and seaweed.
The woods used are Lime and Bubinga.