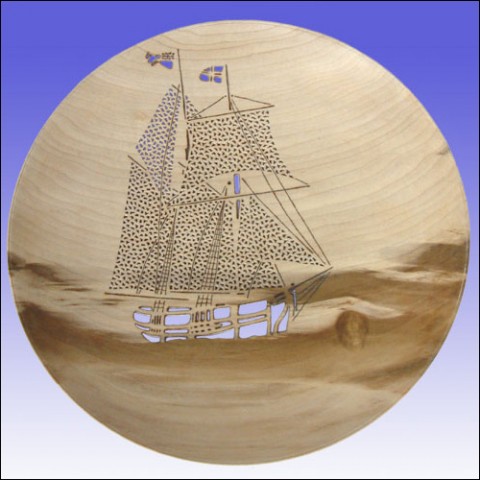 Since I'm situated down in Cornwall, which has many ports round it's coast and a strong heritage with tall ships, one of my first ideas was to try and carve a tall ship. I was lucky in that the Tulip Tree wood I chose to use naturally had darker grain running through it and, by carefully choosing the position I carved the ship in, the grain was in just the right place to give the impression of waves.
The tall ship design was produced by using a combination of the lacework technique and pyrography. The platter is approximately 330mm (13") in diameter and to be able to carve the tall ship design I had to turn it evenly down to a thickness of approximately 2mm.
In keeping with the Cornish theme, the Tulip Tree wood used is also from Lostwithiel in Cornwall.